On July 7th, popular Japanese Singer and Voice Actress Mizuki Nana announced her marriage on her official blog.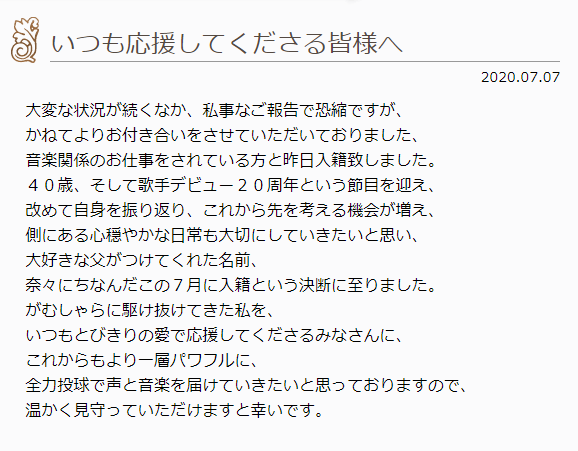 Mizuki Nana apologized for the personal report, disclosing that her husband is someone she met and worked alongside in the music industry for a long time. She further expressed that she cherishes her everyday life and hopes everyone would continue to support her as she gives her voice and music everything she's got.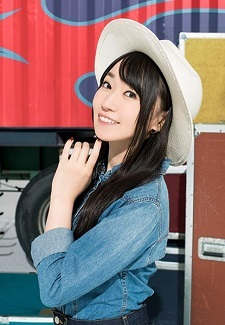 Mizuki debuted as a voice actor in 1998 as Chisato Kadokura in the game Noël: La Neige. Her notable roles include Hinata Hyuuga from Naruto, Fate Testarossa from the Mahou Shoujo Lyrical Nanoha franchise, and Tsubasa Kazanari from Senki Zesshou Symphogear.
She began her singing career in 2000 with her first single Omoi. She was the first voice actress to appear as a singer on the NHK Kohaku Uta Gassen in 2009, a New Years' Eve program. Mizuki released her latest album, Cannonball Running, on December 11 last year.
Source: Oricon News