Okamoto Nobuhiko announced that he will take rest for about a month from June 1st for throat his surgery.
Okamoto released a statement on the Official website of the agency, Pro-fit with which he is affiliated saying,
"I had an intermittent discomfort in my throat for a long time, and I was working while treating it each time, but this time my doctor said he need to perform a surgery to cure me. I was diagnosed with it."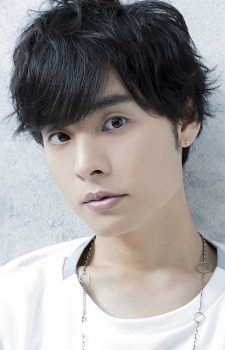 He also posted a full statement on his Official LINE Blog:
"Thank you for your continued support.
I have a report for you.

I had a discomfort in my throat for a long time, and when I was examined, I was diagnosed with a scarring vocal cord.
Since it is necessary to treat thoroughly once, I have discussed with my doctor and the office to arrange for surgery by June.

I am very sorry that I will take a break from work. When work resumes, of course, I will fully express the character, and I will devote myself to medical treatment for about a month so that I can also sing.

I need to rest after the operation, so I would like to update the blog while consulting with my physical condition.
I will inform you again on my blog and office website when I return.

I am sorry that I had no plans for surgery until just before due to the spread of Corona.
I apologize for reporting at this timing.

We apologize for any inconvenience caused to our fans and other concerned."

Nobuhiko Okamoto (岡本 信彦) born on October 24, 1986, is a Japanese voice actor and singer affiliated with Pro-Fit. He won the Best New Actor Award at the 3rd Seiyu Awards and Best Supporting Actor Award at the 5th Seiyu Awards.
He has voiced Yū Nishinoya in Haikyu!!, Bakugo in My Hero Academia, Ghiaccio in JoJo's Bizarre Adventure, Karma in Assassination Classroom, Louis Napoleon in Captain Tsubasa, Khun Aguero Agnes in Tower of God and many other characters.
Source: Official Website, Official Blog
---
Want to stay up to date with the latest news and information from Japan?
Install our Android Application, Otaku Shinbun – An all in one place for every news from Japan.