Kyoto Animation announced an anime film for the Tsurune: Kazemai Koukou Kyuudoubu (Tsurune: Kazemai High School Archery Club) anime series revealing a teaser visual (pictured) and an announcement promo. The film commemorates the television anime's second anniversary.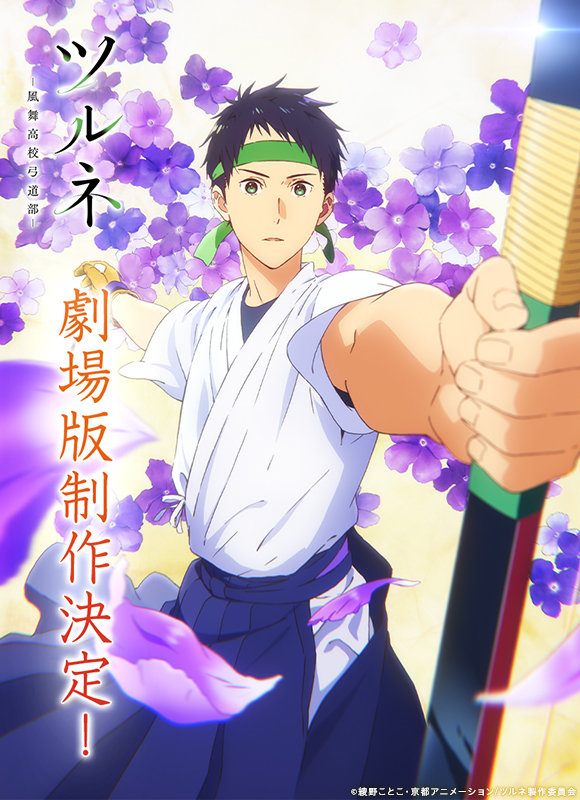 Tsurune adapts Ayano Kotoko's school sports novel, which she originally submitted for the 7th Kyoto Animation Awards under the title Yata no Mori Kyuudoujou and won a Special Judge Award in the novel category in May 2016. Kyoto Animation published the first volume through its KA Esuma Bunko imprint in December that year, featuring illustrations by Chinatsu Morimoto. The second volume shipped in February 2018.
Takuya Yamamura (Hibike! Euphonium episode director) helmed the 13-episode television anime in Fall 2018, with Michiko Yokote (Shirobako) handling the series composition, and Miku Kadowaki (Amagi Brilliant Park) designing the characters. The fifth and final home video released bundled a special episode on March 3 last year.
Crunchyroll streamed the show with subtitles as it aired in Japan. Sentai FIlmworks licensed the anime series in October 2018 and released it on Blu-ray on January 28.
Announcement
Source:
[email protected]
,
Oricon News