Leaks from Issue 32 of the Weekly Shonen Jump shows that Haikyuu!! is featuring on the cover of the Weekly Shonen Jump in this issue.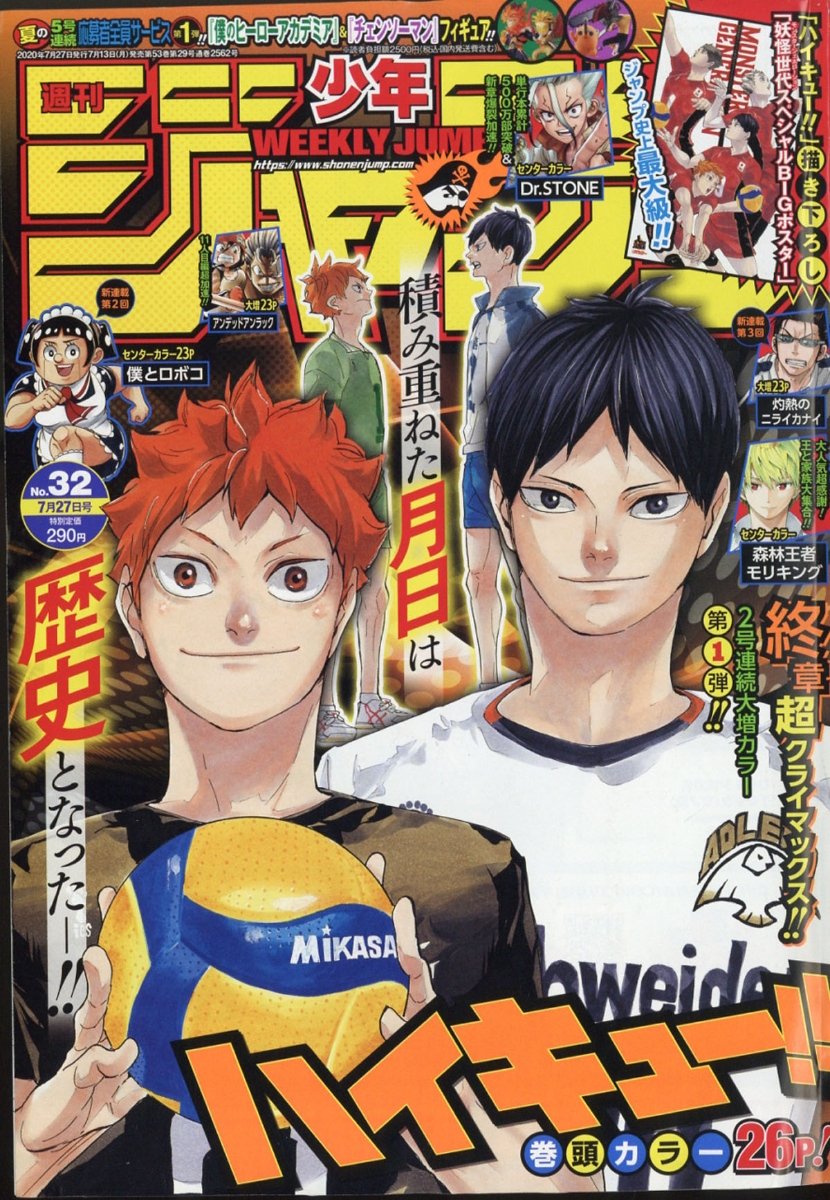 Moreover, Haikyuu!! also received a center color page in Issue 32.
Like all good things, popular sports manga, 'Haikyuu!! is also coming to an end.

In the preview of Chapter 402 which was released with Chapter 401 says,
"Last Episode!
Treasure of The Famous Match!!
Finally Dignified Completion"
Haikyuu!! will also receive 2 center color pages in the next issue (33-34) with the final Chapter.
Additionally, it was also revealed that Haikyuu!! TV Anime's Season 4 Second cour will air in the fall this year viz October 2020.
In fall 2020 there will also be a Haikyuu!! Stage Play of an episode of "Karasuno vs Nekoma" Match.
---
Haikyuu!! (ハイキュー!!) is a Japanese shōnen manga series written and illustrated by Haruichi Furudate. The story follows Shōyō Hinata, a boy determined to become a great volleyball player despite his small stature. Its individual chapters have been serialized in Weekly Shōnen Jump since February 2012. As of May 2020, forty-three tankōbon volumes have been released in Japan by Shueisha.
An anime television series adaptation by Production I.G aired from April 2014 to September 2014, with 25 episodes. A second season aired from October 2015 to March 2016, with 25 episodes. A third season aired from October 2016 to December 2016, with 10 episodes. A fourth season was announced during the Jump Festa '19 and was planned for release in two cours, the first cour of 13 episodes aired from January to April 2020.