"The Promised Neverland" or 約束のネバーランド started serialization in the Weekly Shonen Jump in August 2016, and immediately caught the attention of young boys and girls with its shocking first chapter. It is a truly unique manga created by Kaiu Shirai and Posuka Demizu, depicted with brilliant illustrations that are extremely detailed, and set in a world that absolutely exceeds the scale of our imagination with intensive mind games. We interviewed Mr. Suguru Sugita, the editor of "The Promised Neverland" who has continued to support the creators, Kaiu Shirai and Posuka Demizu since the beginning of the series.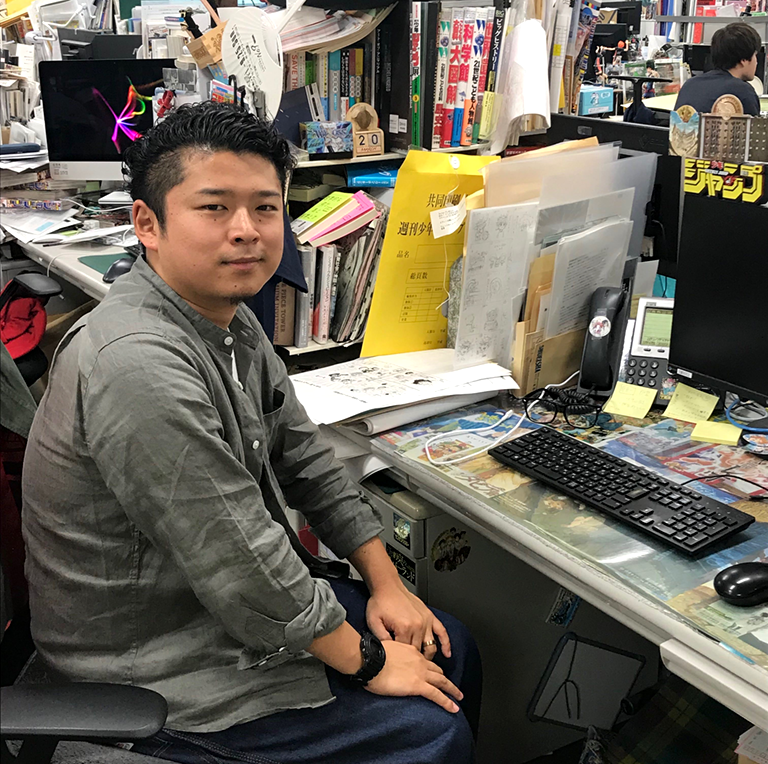 [From conceptualization, to serialization, to now]
[Extra side story]
[The role of the editor]
[Personal questions]
Meetings with Mr. Shirai are often done over the phone in a conference room on the editorial department floor. They use the marker board to write down their ideas. Then they sort them out to build the story. Meetings don't usually take very long.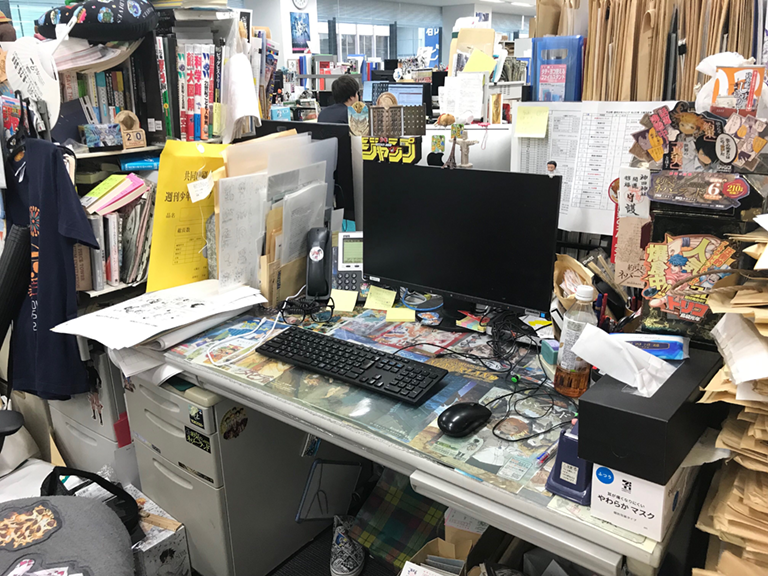 This is what Mr. Sugita's desk is like. The Eiffel Tower on top of the monitor was a gift from the French media that covered "The Promised Neverland". It looks quite chaotic, but it's actually relatively organized compared to the desks of other editors.