Let us hear the history behind "BnHA"'s serialization from Mr. Koike Hitoshi (Left)—the title's first editor—and Mr. Monji Kengo (Right), the title's second editor!!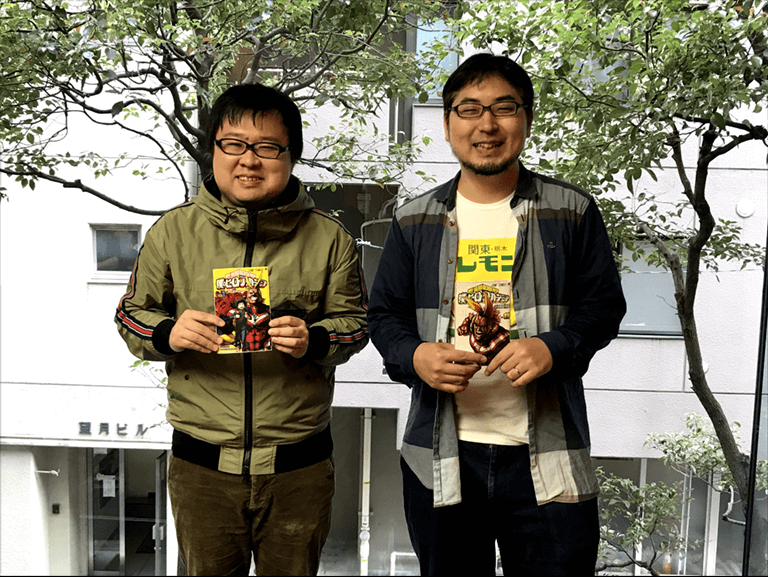 Q- The history behind "BnHA"'s serialization
Koike: After his (Kohei Horikoshi) second series ended, the name "Boku no Hero"—a completed one-shot story which remained in Horikoshi's heart—came up when we were talking about what we should write for his third series. Having a soft spot for this story, Horikoshi felt a strong urge to turn it into a series, and that was our starting line. After some polishing, the story was finally serialized.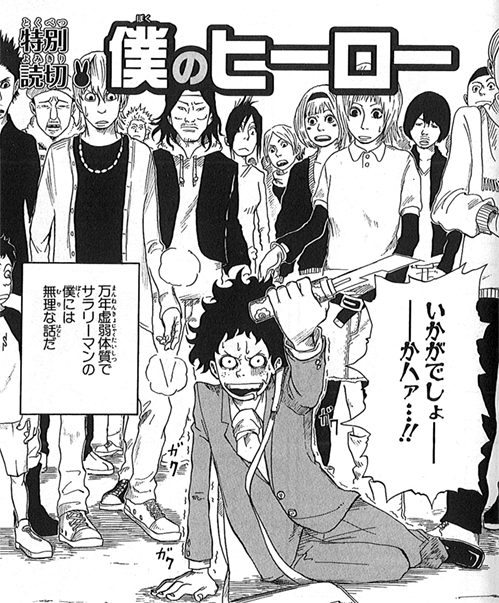 "My Hero" was the basis for "BnHA"
※Source: "Oumagadoki Zoo", volume 5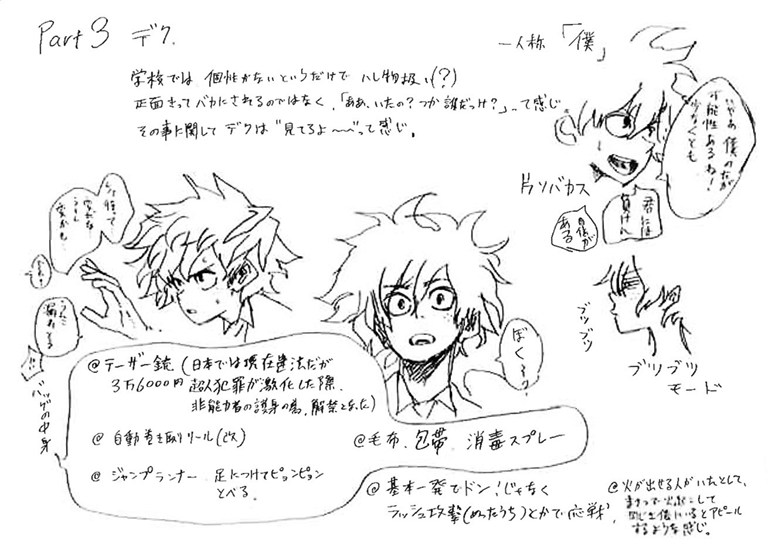 "BnHA"'s first character sheet which can be found by removing the comic's covers.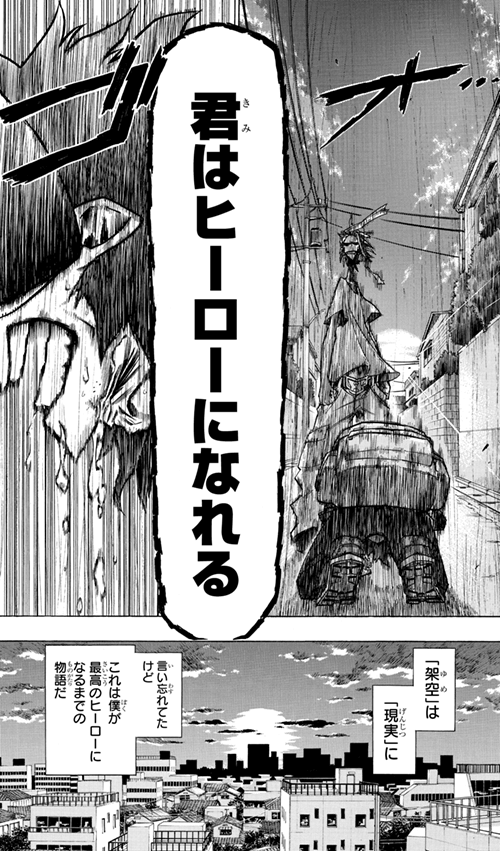 The last scene from the first episode.
The scene ended with All Might telling Deku the words he wanted to hear the most.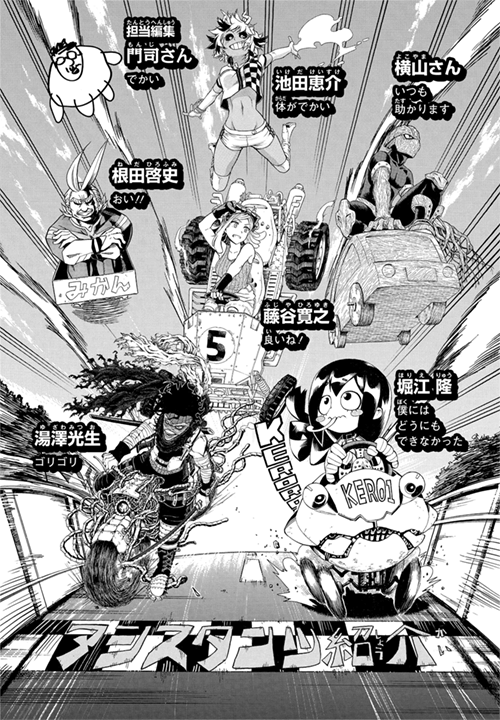 The staff introduction section on the last page of the fifth volume The top left character is Monji as drawn by Horikoshi