In the pevious Chapter 191 we saw Asta and the others break into the Shadow Palace.
Chapter 192 of Black Clover is titled 'Two Bright Red Fists!'.
The Chapter starts with Fuegoleon facing Kaiser Granvorka . Kaiser is the new Captain of the Purple Orcas. He was appointed as the Captain after Gueldre's fall. Given the fact that he is a Captain, he must crazy powerful.
Kaiser was possessed by an elf spirit after Patolli set the last magic stone in the sephirot.
Kaiser uses Vortex Magic to create magical whirlwinds that dissipate others' magic. By using it he was easily able to take on Fuegoleon's attacks.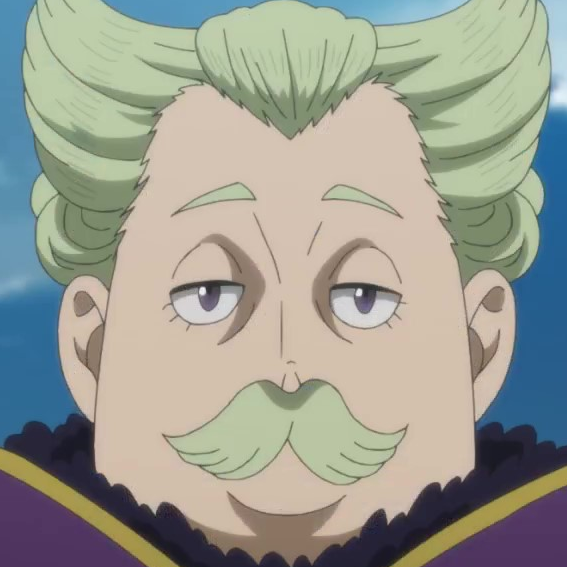 At the same time Mereoleona is facing Vetto in a terrifying battle. Both of them seems to be fighting with all their might.
Mereoleona remembers the one time when she fought against Fugeoleon in a sparring match. At the same time, Fugeoleon also remembers about the match her sister.
Apparently Mereoleona didn't join the Magic Knights after getting a Grimoire, instead she went to the Grand Mana Zone.
The Sparring match between the two of them came to known as the 'Hot Blooded Tuesday!'
Vetto refers to Mereoleona as the 'Strongest Human' in the Country right now. I am not surprised at all, after all I am betting her to be the next Wizard Queen. Currently no one else in the Country is more worthy than her to be the next Wizard King/ Queen.
At the end of the Chapter, Fuegoleon and Mereoleona both land a hit on Kaiser and Vetto. Looks like Fuegoleon has gotten way stronger after getting the Salamandar.
The arc is moving towards it's end. We will probably see Asta Vs Rill in the next Chapter which will be arriving on 15th Feb.
Black Clover (Japanese: ブラッククローバー) is a Japanese fantasy shōnen manga series written and illustrated by Yūki Tabata. The series is has been published in Shueisha's Weekly Shōnen Jump magazine in Japan since February 16, 2015, and Viz Media is publishing it in their Weekly Shonen Jump digital anthology magazine in the United States. The story centers around a young boy named Asta, seemingly born without any magic power, something that is unknown in the world he lives in. With his ambition, newfound abilities, and friends, he aims to be the Wizard King.