Finally, after almost 8 months of wait, it is here.
"Berserk" by Kentarou Miura will resume in the Young Animal issue 9-10/2020 on April 24, 2020, with a color page.
The last chapter was released on August 23, 2019, which was Chapter 359 titled "Barrier".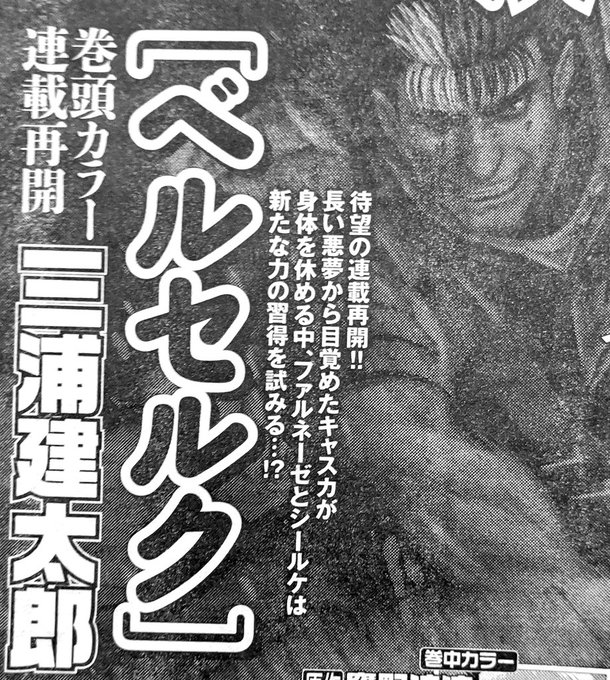 ---
Berserk ( ベルセルク) is a Japanese manga series written and illustrated by Kentaro Miura. Set in a medieval Europe-inspired dark fantasy world, the story centers on the characters of Guts, a lone mercenary, and Griffith, the leader of a mercenary band called the "Band of the Hawk". Miura premiered a prototype of Berserk in 1988. The actual series began the following year in the now-defunct magazine Monthly Animal House, which was replaced in 1992 by the bimonthly magazine Young Animal, where Berserk continues to be serialized intermittently.