On July 17th, the Extra 150th issue of the National Printing Bureau's Kanpou—the Japanese government's official gazette—revealed a merger that saw animation studio, 'Silver Link.' absorb its subsidiary 'Studio Connect'. The merged studio retains the Silver Link. name and subcontracting studio Beep remains a subsidiary of Silver Link.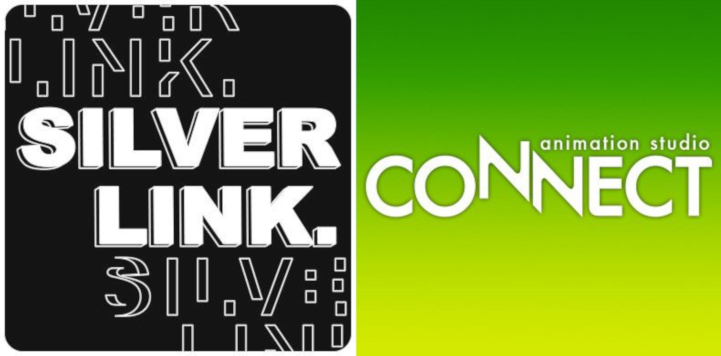 For the fiscal year ending in November 2019, Silver Link. experienced a net loss of 24.97 million yen (approximately US$233,000), while Connect saw a net profit of 13.26 million yen (approximately US$124,000) for the fiscal year ending in March 2020.
Silver Link. was founded by Hayato Kaneko—a former producer for the now-defunct studio Front Line—in December 2007. Shortly after its inception, Silver Link. began assisting other studios with productions such as ef: A Tale of Melodies., Nodame Cantabile: Paris-hen, and Higashi no Eden (Eden of The East).
The studio produced its first television anime, Tayutama: Kiss on My Deity, in 2009, and recruited director Shin Oonuma (ef: A Tale of Memories) the same year. Oonuma has since contributed to many Silver Link. productions as a director and co-director, including Baka to Test to Shoukanjuu (Baka & Test – Summon the Beasts), Kokoro Connect, Imouto sae Ireba Ii. (A Sister's All You Need), and the currently airing Maou Gakuin no Futekigousha: Shijou Saikyou no Maou no Shiso, Tensei shite Shison-tachi no Gakkou e (The Misfit of Demon King Academy).
Silver Link. established Connect as a subsidiary in April 2012. Connect was credited alongside Silver Link. in producing the television anime adaptation of the Strike the Blood light novel in 2013, and continued co-producing anime with its parent company in the ensuing years. The studio was given complete control over a production with the original video animation Strike the Blood III in 2018, and produced the television anime adaptation of the Ore wo Suki nano wa Omae dake ka yoi (ORESUKI Are you the only one who loves me?) light novel in 2019. Connect is currently producing the fourth installment of the Strike the Blood anime.
Source: Social Game Info