Shueisha Inc. has released a statement on the Corona Virus situation in the company.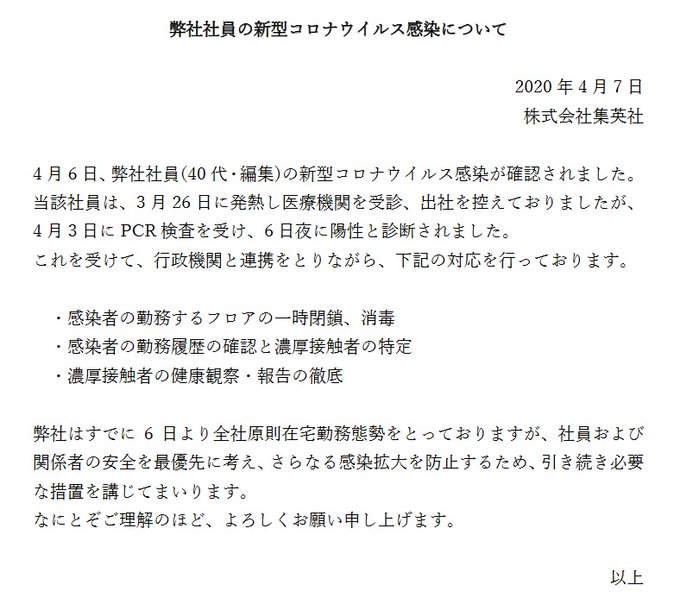 "On April 6, some of our employees were confirmed to be infected with the new coronavirus. One of them had a fever on March 26 and consulted a medical institution, refraining from working from that day on. On April 3, he was diagnosed positive of coronavirus.
In response to this, we are taking the following measures while cooperating with administrative organizations:
Temporary closing and disinfection of the floor in which infected people worked.
Checking work's history of infected people and identifying close contacts.
Thorough observation and reporting of health of close contacts.
We have been working from home on a company-wide basis since long. We will continue to prioritize the safety of stakeholders and prevent further transmission of the virus by taking appropriate measures.
Thank you for your understanding."
ものの見事に近所の飲食、テイクアウト店以外全部閉まった。

— 中路(ジャンプ+・ゼブラック) (@nakaji2017) April 7, 2020
Due to the recently announced state of emergency in Japan, editors from Shueisha state that only food, drinks and takeout shops are open. The rest is completely closed.