Avex Pictures opened an official website for the Chikyuugai Shounen Shoujo (Extraterrestrial Boys and Girls) original sci-fi anime, revealing a teaser visual and early Spring 2022 debut.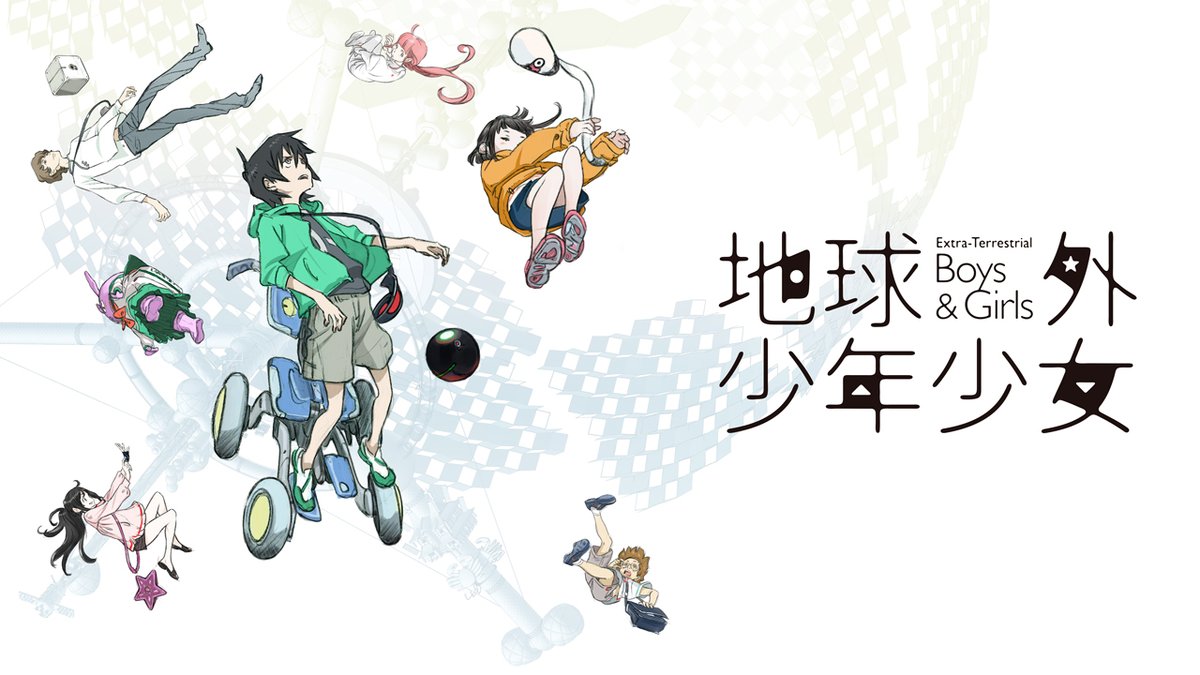 Synopsis
In the year 2045, Internet and artificial intelligence have become widespread in outer space. Following a massive accident at a space station, a group of children are left behind. Using narrowband and SNS, low intelligence AI, and smartphone-controlled drones, they overcome numerous crises.
Iso Mitsuo is pening and directing the title at the newly-established animation studio Production +h., featuring character designs by Yoshida Kenichi (Koukyoushihen Eureka Seven). Signal. MD was credited as the animation studio at the time of the original announcement in May 2018. This marks Iso's second directorial work since Dennou Coil 11 years ago.
Commemorating the launch of the official website, Iso posted a promotional video that he created last year using materials at the planning stage. The production is being financed by Avex Pictures and Asmik Ace, among others.
Iso created and directed Dennou Coil at Madhouse in 2007, which won an Excellence Prize at the 11th Japan Media Arts Festival and the 7th Tokyo Anime Awards in the television animation category, the 39th Seiun Award in the media division, and the 29th Japan SF Awards. Iso himself won the Individual Award for the work at the 13th Animation Kobe Awards in 2008.
Source: Official site, [email protected]Chikyugai_BG, Anime! Anime!