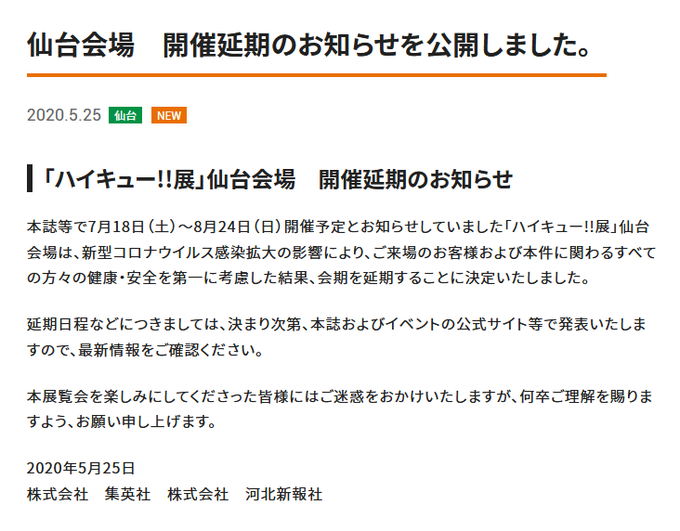 Announcement of the postponement of "Haikyuu! Exhibition" to be held at the Sendai Venue has been released on 2020.5.25
| Notice of postponement of "Haikyu !! Exhibition" Sendai venue

"Haikyu! Exhibition" Sendai, which was announced in this magazine earlier was supposed to be held on Saturday, July 18th and Sunday, August 24th at the Sendai Venue.
But due to the spread of new coronavirus infection,  and as a result of considering the health and safety of the people first, we decided to postpone the event.

The postponement schedule will be announced on this magazine and the event's official website as soon as it is decided.
Please check the latest information.

We apologize for any inconvenience caused to everyone looking forward to this exhibition, but we appreciate your understanding.
Thank you for your cooperation.

May 25, 2020
Shueisha Co., Ltd. Hebei Shimpo Inc.