TV anime "Assault Lily: Bouquet" which was scheduled to broadcast in July 2020 has been postponed to October 2020 due to the spread of Corona Virus in Japan.
The official website explains that it is the result of considering the safety of the project staff and cast in consideration of the current situation.
"Assault Lily BOUQUET" produced by Shaft is a work that is developed as a part of "Assault Lily Project", a media mix project. With the emergence of the mysterious life form "HUGE", the battle of girls called "Lily" who handles the battle weapon "CHARM" is set in the near future where humanity is in danger of ruin. It will be drawn.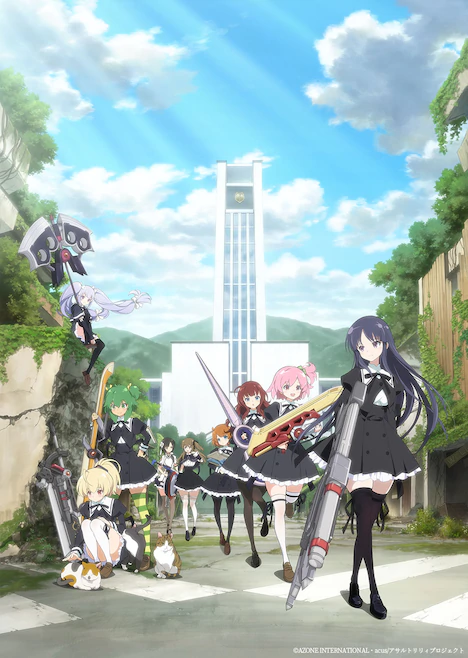 Staff
Director: Aki Saeki
Character design: Mieko Hosoi
Sub-character design/total drawing director: Kazuya Shiotsuki
Deputy director: Keita Nagahara
Charm design: Denforword Akishino Denforword Hiyoji
Huge design: Hiromichi Ishida
Animation production: Shaft
Cast
Toshi Nashi璃: Hikaru Akao
Shirai Yumeyui: Natsuyoshi Yuko
maple · J · Nouvel: Izawa Mikako
Futagawa dihydrate: Nishimoto Limited
Ando Tsurusha: Spinning吏佐
Yoshimura · Thi · plum: Iwata YoAoi
Kakukami琳: HoshiMamorushanagi
OameYoshimi: Tono Hikaru
Miriam Hildegard V. Gropius: Takahashi Hanabayashi
Hexagon Shiori: Takahashi Liyi
PV
Source: Natalie Comic
---
Want to stay up to date with the latest news and information from Japan?
Install our Android Application, Otaku Shinbun – An all in one place for every news from Japan.