The official Fire Force TV anime website has released a new PV for the upcoming second season, 'En En no Shouboutai: Ni no Shou' for the series featuring "SPARK-AGAIN" by Aimer, the OP to the second season.
In addition to the new PV, the staff for the upcoming season was also revealed alongside a new cast member.
Miyuri Shimabukuro (島袋 美由利) will be joining the cast members as Inka Kasugatani (因果 春日谷), a new character who will appear in the second season.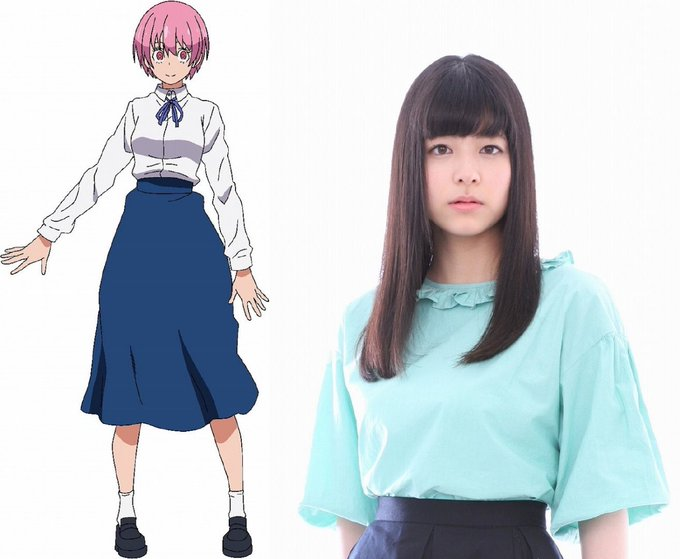 ▍Staff
Yuki Yase (八瀬 祐樹), the director of the previous season will be replaced by Tatsumi Minakawa (南川達馬) who directed the 12th episode from the first season. Minakawa will also be overseeing the script for the second season.
Yumenosuke Tokuda (徳田 夢之介) will be joining Hideyuki Morioka (守岡 英行) and Yoshio Kosakai (小堺 能夫) as the role of Chief Animation Director.
Morioka is also listed as the Character Designer.
The role of Art Director will be held by Yoshito Takamine (高峯 義人) who is the art director for the first season, and Kazunori Miyazato (宮里 和誉).
Shin'ya Takano (高野慎也) will replace Daisuke Kusaka (日下 大輔) as CGI Director.
Comment from Miyuri Shimabukuro (role of Kasuga Kasai)
Impression of the character
Since I read the original for the first time and touched the Incas, I feel that kind of danger that I can not know what is going on around her and herself a second later because I am obedient to my desires. I love thrills and don't care much about other things, and the use of abilities is a little different from ordinary people, but I thought that was attractive.
Message to fans
I am very happy to be involved in the hot works loved by many people, and to be able to put myself in the world of "Flame Flame Fire Brigade" as an Inca. I performed while enjoying the thrill of tension. When I think that I can enjoy the excitement of reading the original comic and the excitement of turning the page quickly so that I can quickly know the next development, I am looking forward to the broadcast as well. Thank you!
Aimer comment
I am truly honored to have been entrusted with the OP of "Flame Flame Fire Fighter Vol. 2". I created a song called "SPARK-AGAIN", which is connected to my current state of mind, so that the energy that this work possesses is just like the energy of fire, and the scales are properly contained. It would be great if it could be a song that raises the voltage of the work, and every time I hear it, my heart beats naturally and my heart burns. I'm really looking forward to the broadcast!\
---
Complete Staff
Original work: Atsushi Okubo (serialized in Kodansha "Weekly Shonen Magazine")
Director / Series composition: Tatsuma Minamikawa
Character design / Total drawing director: Hideyuki Morioka
Total drawing director: Yoshio Kosakai, Yumenosuke Tokuda
Key animator: Kazuhiro Miwa
Main animator : Hiroyuki Okaji, Tsutomu Matsuura, HiroshiHara Yasushihito
Color design: Naoko Sato
Art Director: Takamine righteous, Miyazato KazuHomare
Director of photography: Yosuke Motoki
CG Director: Shinya Takano
VFX: Ryo Ohashi
eDIT: Kiyoshi Hirose
Acoustic Director: Jin Aketagawa
Music : Kenichiro Suehiro
Animation production: david production