On Friday, Sept 4, Crunchyroll announced that it will stream the television anime of Ōima Yoshitoki's Fumetsu no Anata e (To Your Eternity) manga.
The anime will premiere on NHK Educational in October, and it will have 20 episodes.
The show stars:
Reiji Kawashima as Fushi
Rie Hikisaka as March
Aya Uchida as Parona
Rikako Aikawa as Pioran
Mitsuki Saiga as Hayase
Kenjiro Tsuda as The Beholder
Main Staff:
Director: Mashiko Murata (NARUTO Spin-Off: Rock Lee & His Ninja Pals)
Series Composition: Shinzo Fujita (Future Card Buddyfight X)
Character Design: Koji Yabuno (Space Brothers)
Animation Production: Brain's Base (In/Spectre)
Produced by: NHK In association with NHK Enterprises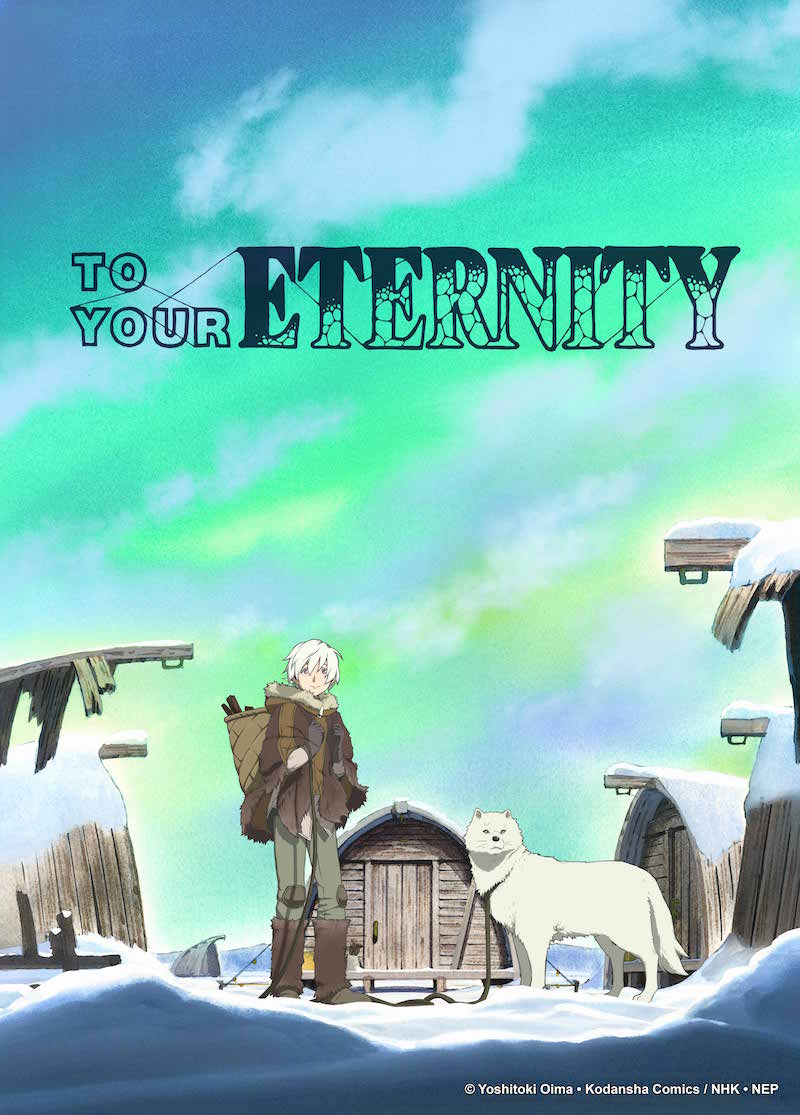 Synopsis
A new manga from the creator of the acclaimed A Silent Voice, featuring intimate, emotional drama and an epic story spanning time and space…
A lonely boy wandering the Arctic regions of North America meets a wolf, and the two become fast friends, depending on each other to survive the harsh environment. But the boy has a history, and the wolf is more than meets the eye as well… To Your Eternity is a totally unique and moving manga about death, life, reincarnation, and the nature of love.
Crunchyroll is publishing the manga in English digitally as a simulpub.
Ōima launched the manga in November 2016 in Weekly Shōnen Magazine. The manga's first arc ended on December 4, and the second arc launched on January 22. The manga won the Best Shōnen Manga award at the 43rd annual Kodansha Manga Awards in May 2019. The manga also ranked on the American Library Association's (ALA's) Young Adult Library Services Association's (YALSA) 2019 list of Great Graphic Novels for Teens.
Source: Crunchyroll (Joseph Luster)