Black Clover anime will start an anime-original story that will feature two original characters.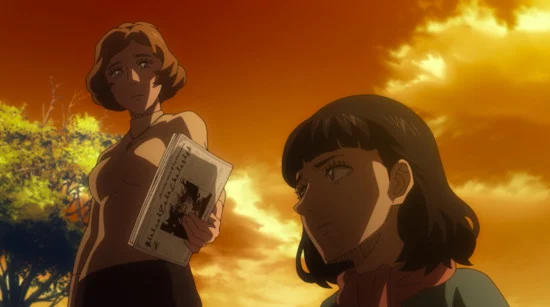 The characters and their cast members are:
Akaneya Himika as Dazuu Tayak (right in image above)
Kinoshita Sayaka as Bow Nokde (left)
The new anime-original story will feature people who hate Devils and hope that they perish.
Gakuto Kajiwara, the voice of Asta in the Black Clover anime, is performing the anime's new ending theme song "A Walk," which debuted with the anime's 141st episode on Tuesday. The new song marks Kajiwara's debut as a singer. Five-member Korean group TOMORROW X TOGETHER are performing the current opening theme song "Eien ni Hikare" (Everlasting Shine), which also debuted on Tuesday.
Source: Weekly Shonen Jump issue 40